02 Dec

New Services Available

We have many new services available at Jasmine Day Spa including Acupuncture, Signature Facials, Microdermabrasion and Energy Work. These will not be found listed on our site with the other services as we have a new site to be launched any day. Please contact us if you have any questions, or would like to book an appointment.

Acupuncture with Colleen Skye Scott
Colleen is a licensed acupuncturist & nationally certified Herbalist. She has over 25 yrs experience in the holistic health field and has dedicated her life's path to the healing arts.
Colleen's training started informally apprenticing with established acupuncturists, shamanic healers and wild herbalists.
Colleen's formal training was in California were she graduated from Muller's College of Holistic Studies and Five Branches University of Traditional Chinese Medicine. She also spent a semester at The University of Chinese Medicine Chengdu in China. Her undergraduate studies were focused in Asian philosophy and nutrition.
Colleen has a love for the natural world and enjoys walking in the woods, growing food, cooking and discovering the wonders of life through the eyes of her children.
Colleen specializes in (but not limited to):
•Women's Health including fertility & hormonal imbalance
•Thyroid Disorders
•Nutrition
•Digestive upset
•Skin eruptions, Rosacea & Acne
•Insomnia
She always inquires about diet holding to the philosophy that food is our best medicine.
Colleen is now available at Jasmine Day Spa Mondays 9-2, Tuesdays 11-7, and Wednesdays 9-2 for Acupuncture as well as herbal and nutritional consultations.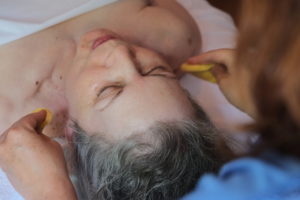 Signature Facials with Shankara Transformative Skin Care
Our Signature Facials blend classic European skin care techniques with Ayurvedic facial care for radiant results. Exotic scents, antioxidant rich ingredients, and specially designed treatments offer a unique and deeply restorative facial experience.
Signature Ageless Facial
For normal and mature skin types, a powerful anti-aging facial which deeply cleanses, exfoliates, and restores.
Signature Moisture Rich Facial
Gently exfoliating and hydrating for very dry to sensitive skin types.
Signature Purifying Facial
Cleansing and balancing for congested or acneic skin.
All Signature Facials are one hour and $83.
Add Ons
Foot Soak, Scrub and Massage
add 30 min $40
Hand Treatment
Exfoliation and Massage
add 20 min $30
Scalp and Hair Treatment
add 20 min $30
Microdermabrasion
Microdermabrasion is a facial resurfacing technique used by estheticians since the 1980's. A microdermabrasion machine uses fine crystals to smooth the surface of the skin reducing pore size, fine lines, brown spots caused by sun damage and acne scarring. The exfoliation offered by microdermabrasion also allows serums, moisturizers and any skin care product to penetrate more deeply for better results.
Microdermabrasion is not painful and for best results it is recommended in a series of six treatments two weeks apart.
Our esthetician Patty Famolare has been performing microdermabrasion for seven years. We are excited to announce she will now be offering microdermabrasion at Jasmine Day Spa.
Our microdermabrasion appointments last one hour and cost $70. This is an introductory price through December 31st, with a package of 6 at $360.
Energy Work
Plant Spirit Massage          90 min $105
Each session will begin with a verbal intake/check in about what is going on with you and your needs, goals and intentions for the treatment. We will then chose an infused herbal oil and flower essence to use during the massage that best meet those needs. The massage will be guided by our initial intake conversation and the energy of the plants.  After the massage we will also have a conversation about what came up for you during the session and ideas for how you can continue to work with the plants for healing at home on your own.
Mugwort Clearing          45 min $55
A gentle hands on energy technique which works with the mugwort plant spirit to release energetic blockages.
For more information, or to schedule with us you can send us an email at info@jasminevt.com, or give us a call at 802-257-0333.