29 Nov

Shankara Skin Care, on Sale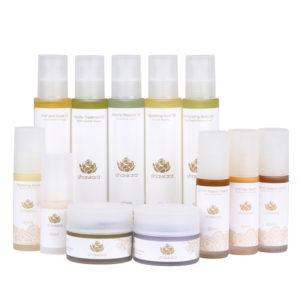 Shankara offers dynamic, natural, result-oriented skin care with a unique East-West approach.
Ayurvedic wisdom combined with anti-aging science provides immediate skin transformation while products work to balance conditions from within. Using a rapid delivery system, the ingredients quickly penetrate surface layers to catalyze real change.
Only natural and organic ingredients
Rich in antioxidants to revitalize and protect including Alpha lipoic acid, CoQ10, Seaweed extracts, Plant peptides, Carotenes, Stabilized soluble Vitamin C Ester, Vitamin E, Glycoaminoglycans
Essential oil blends support physical, emotional, and mental balance
Oxygen infused preparations increase potency of plant essences
Only active ingredients are selected-no fillers
On-site small batch production ensures freshness and product integrity
Socially responsible and eco-friendly
Shankara Skin Care can be experienced at Jasmine Day Spa within our Signature Facials, and the products are available for home care in our boutique.
This December you will find Shankara on sale 10%-40% off, a special treat for the holidays.
For more information, please contact us or stop in, we look forward to assisting you!