16 Apr

Gallery Walk Celebration May 1, 2015

Please join us for Gallery Walk
Friday May 1, 2015 5:30 pm – 8:30 pm

Enjoy a premier showing of local artist Camilla Cartwright and complimentary chair massages with our new massage therapist Kaitlin Frady.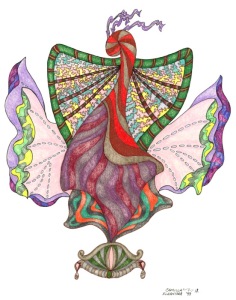 Enter the visionary world of intuitive artist Camilla Cartwright. This expression of art has been her focus and passion since 1990. Thus far, her pieces are worked in archival ink pens, colored pencils and water color pens. Each piece is an amazing adventure for the viewer, as well as the artist. "With contemplation and meditation, this art form has the potential to initiate profound inner opening and healing on many levels."
Visit this showing during Gallery Walk and throughout the months of May and June at Jasmine Day Spa.
Open M-F 10-6 Saturday 10–4, and during Gallery Walk until 8:30.