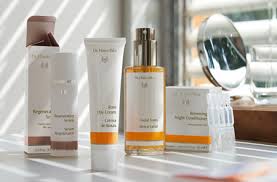 05 Apr

Dr. Hauschka: New Packaging, New Names, Same Trusted Formulations

As of April 1st, you will begin to see new packaging on Dr. Hauschka face care products. This packaging update is the first since 1998. The design revision offers a fresh, contemporary, and harmonious appearance to the line.

To help make the benefits clearer, the company has also renamed many of the products. For instance, the Cleansing Clay Mask is now the Clarifying Clay Mask. Toned Day Cream is now called Tinted Day Cream. Some of the names have changed but the product formulations remain the same.

To learn more about the evolution of the Dr. Hauschka Skin Care brand, click here to visit their website.