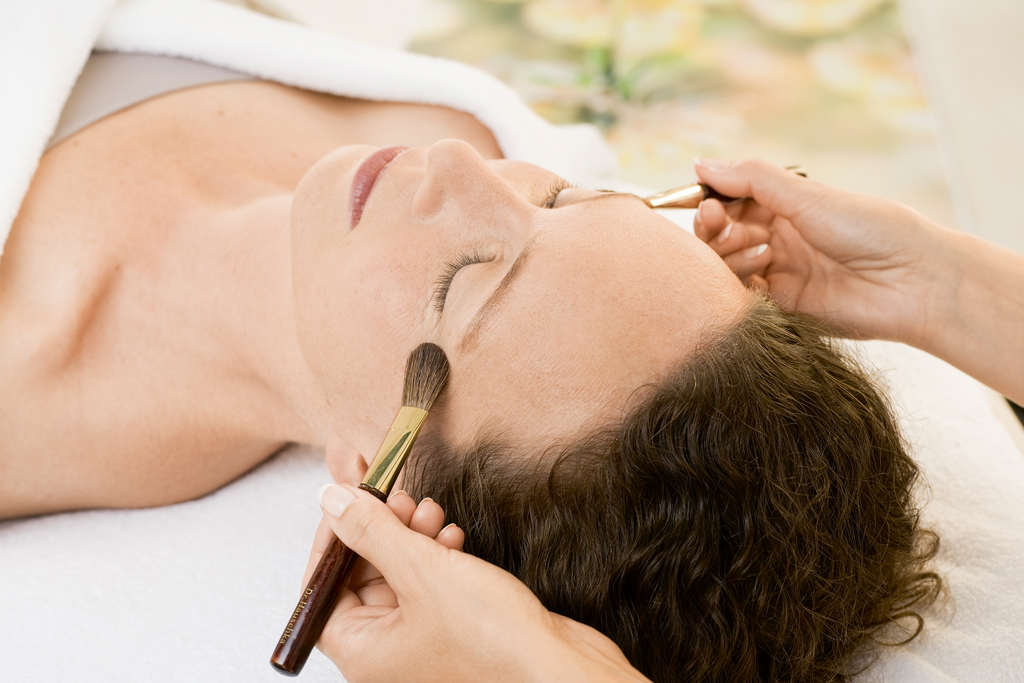 07 Mar

Dr. Hauschka Classic Treatment

The Classic Treatment is the original Dr. Hauschka Signature Treatment from which all the others are derived. It's unique approach takes the whole person into account, incorporating aromatherapy, caring touch, and lymph stimulation to support well-being.

This two hour journey of the senses begins with a cleansing foot bath. Gentle strokes moisturize the legs, feet, arms and hands. Next, soothing aromatherapy compresses prepare the face for cleansing. The face is cleansed and purified using holistic preparations customized for your skin condition. Central to the treatment is a unique lymph stimulation massage. Soft brushes and gentle hand motions encourage the flow of lymph, stimulating the skin's natural balancing and regenerative impulses. A therapeutic conditioner, nourishing mask and soothing decollete massage complete the treatment. The result is a radiant complexion and a remarkable feeling of lightness and inner balance. This is the ideal treatment if you are seeking true relaxation and visible transformation.

From now until June 26th, 2015, book a Classic Treatment a receive a free full size Dr. Hauschka Firming Mask or Revitalizing mask, while supplies last.

Contact us to book your appointment today!