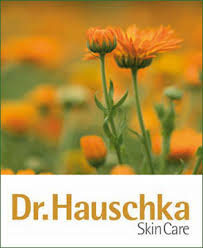 06 Mar

Spring Skin Care from Dr.Hauschka

Spring Skin Care & Cleansing & Conditioning
Our world incubates through the winter, building its energy and strength in preparation for the spring.
Minute by minute, day by day, the sun rises earlier and sets later, an invitation to all living things to awaken.
Plants that had gestated in the cold, hard ground break through the soil and breathe the fresh air.
Animals that had taken to their burrows crawl from the darkness into the sunlight.
And we shed our bulky sweaters, hats and boots to open our windows and emerge from our homes with renewed vitality and vigor.

Like the world we observe, our body's rhythms pick up their pace, too.
Our metabolism that had slowed through the winter increases its production of protective oils. For some, this results in blemishes, redness and/or excessive skin oiliness. For others, skin may become more sensitive or dry as it works to adapt to fluctuating temperatures and weather conditions.

Small Changes for Radiant Results
To help your skin adjust to this period of transition, you can make some small changes to your skin regimen.
Simply by adding a product or two, you can help guide your skin to a balanced state that will look and feel
beautiful through the months ahead.

For Your Face:

Clarifying Toner can replace your use of Facial Toner if you develop oily or blemished skin. It refines the appearance of pores, balances oiliness and soothes skin.

Renewing Night Conditioner works wonders on all skin conditions. These ampules balance oiliness and revitalize pale, dry skin, supporting the skin's natural 28-day process of renewal.

Sensitive Skin Conditioner quickly calms, soothes and fortifies skin, reducing the appearance of redness due to couperose and rosacea.

Revitalizing Mask is a 20-minute miracle that offers all skin conditions immediate revitalization and renewal. Skin is infused with moisture and antioxidants while sensitivities and redness are calmed.

Rose Day Cream Light is a lighter formulation than Rose Day Cream that may better suit those with Dry or Sensitive skin during warmer months.

Quince Day Cream is lighter alternative for Normal skin than Rose Day Cream through the spring and summer.

For Your Body:

Body Moisturizers replenish and protect skin that will have more exposure now that you're wearing shorter sleeves, pants and skirts. 

Body Washes with botanical oils soften, replenish and protect skin, keeping it soft and supple—and they're soap-free.

Rosemary Leg & Arm Toner stimulates and warms skin before a run, workout or any outdoor work or play.

Birch Arnica Body Oil soothes, revitalizes and supports flexibility. A perfect oil to massage into skin after strenuous yard work or outdoor activities.