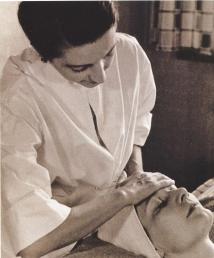 09 Jan

Elisabeth Sigmund

The creation of Dr. Hauschka Skin Care has a rich history. It starts with a woman named Elisabeth Sigmund.

Elisabeth Sigmund was born in Vienna in 1914. After finishing school she studied medicine for two semesters. While recovering from an illness in the Austrian alps, her interest turned to cosmetics. She began to think about face care as a way to support health. "In those days baths and massage were used to care for the body; the feet and hair were also cared for. Caring for the face, however, was considered vain and decorative cosmetics were quiet out of the question. But the face is the first thing we reveal. In the peace and quiet of nature it became clear to me that I wanted to take cosmetics into my heart."

Back in Vienna she joined a cosmetics firm and trained to become an esthetician. She was an avid student spending time in Paris at a cosmetics laboratory, and in university and national libraries researching anything she could find about historical uses of cosmetics. She "studied, researched, mixed and stirred".  Her early cosmetic preparations became the models for some of the Dr. Hauschka products still made today.

In 1938, uncertain if face care could be a profession, she read a passage in a book by the famous philosopher Rudolf Steiner. "Something that is beautiful appears, that is, allows its inner being to become visible. For that is the essence of the beautiful, that it does not conceal itself but that it allows its inner being to become visible, to appear in the outer form."  These words inspired her to follow her dream.

In 1948 she and her husband moved to Sweden, where she opened her "Salon for Beauty Care". There she was introduced to herbal pharmaceutical extracts made by a Dr. Rudolf Hauschka. Also inspired by Rudolf Steiner, Dr. Rudolf Hauschka created "Rhythmical Processing", a method for making herbal extracts using water instead of alcohol. Elisabeth Sigmund integrated these herbal extracts into her cosmetic preparations, and this was the birth of Dr. Hauschka Skin Care. At this same time she was studying with Denmark's Dr. Vodder, the creator of lymph drainage massage. She developed her own technique of lymph stimulation which forms the heart of the Dr. Hauschka signature facial treatments.

In 1961 she traveled to India to study herbs and healing. There, she learned about neem, an Indian herb used in some of the Dr. Hauschka products.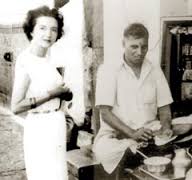 In 1964 Dr. Hauschka consulted with Elisabeth Sigmund about her skin care approach. He was so impressed with her work that he invited her to his pharmaceutical company, WALA, in Eckwalden, Germany. In 1967, together with a team of medical professionals, they launched "Healing Cosmetics by Elisabeth Sigmund". The line was later renamed "Dr. Hauschka Skin Care" in-memoriam to Dr. Hauschka when he died in 1969.
Shortly after the launch, she moved to Eckwalden to work full time for WALA. At the age of 100, Elisabeth Sigmund she still consults with WALA about Dr. Hauschka Skin Care today. The facial treatments taught by Dr. Hauschka Skin Care remain the same as she created them and though there are many new additions to the line, some of the products are unchanged from their original formulations. For over forty years, the Dr. Hauschka Skin Care line has been respected for it's purity and efficacy.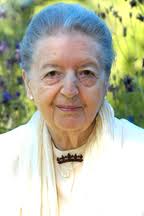 Inspired and inspiring, we applaud this amazing woman for her wisdom and ability to follow her heart. Her continued service is a blessing for those of us who love Dr. Hauschka Skin Care.