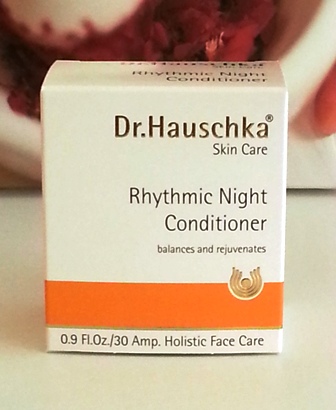 25 Aug

Assist your skin through Seasonal Changes

Seasonal changes are especially hard on the skin. The skin can feel dry, dehydrated or stressed.

Dr. Hauschka's Rhythmic Night Conditioner is an oil free intensive treatment that assists the skin during times of imbalance and transition such as travel, stress, and seasonal changes.  It contains "Rhythmitized Dilutions" of plant and mineral extracts which balance moisture and oil, support regeneration, and minimize fine lines. The ingredients include extracts of Aloe, White Lily, Kalanchoe, Rose and Honey to strengthen and harmonize the skin. This unique product is applied after cleansing in the evening for a course of 28 days to support the healthy skin cycle.